[NEWS] | Adam Asher now on IMDb
Nothing to freak out about, folks. It's just another plot twist.
But yes, it's official. You can now find me on IMDb. I hope you'll check it out, and let me know what you think.
With your help, I can get my "STARmeter" down to a respectable number.
Oh, but one question: What's a STARmeter?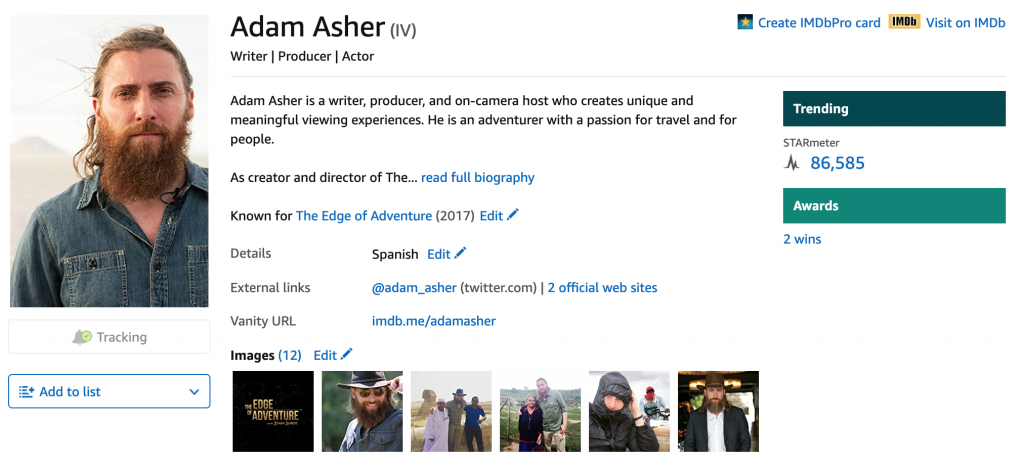 This is quite the journey. Every day is an adventure. Every day I learn something new.
But here's something I've known for a long time: It's friends like YOU that make this whole thing worth while.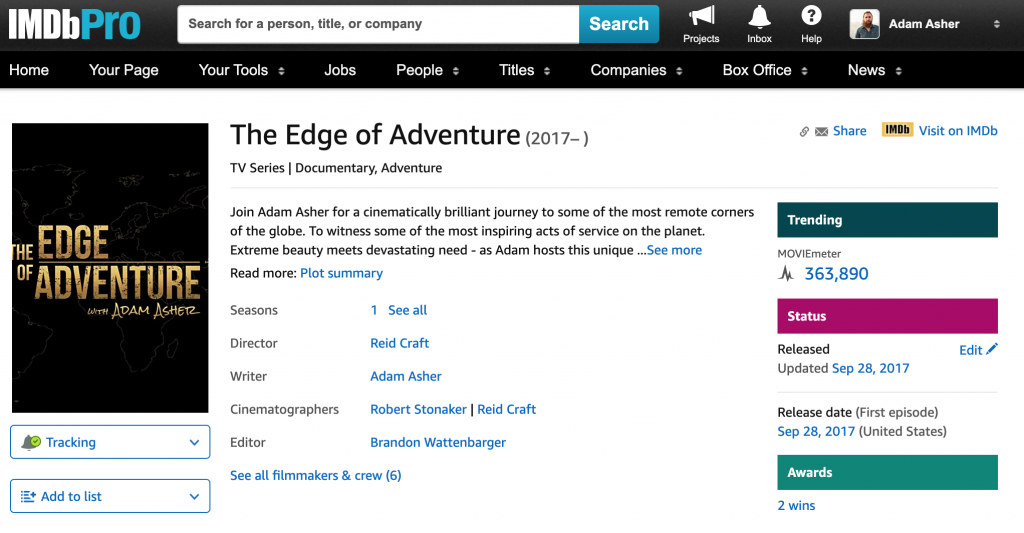 Thank you for all the support. For helping me to get the word out about The Edge of Adventure. And for staying tuned. Because some big things are in the works. And I'm gonna need you on the team.
After all, it's together … we're gonna go #BeyondStatusQuo.
My listing on IMDb.
The Edge of Adventure on IMDb
#AdamAsher
For more: AdamAsher.com + TheEdgeOfAdventure.com